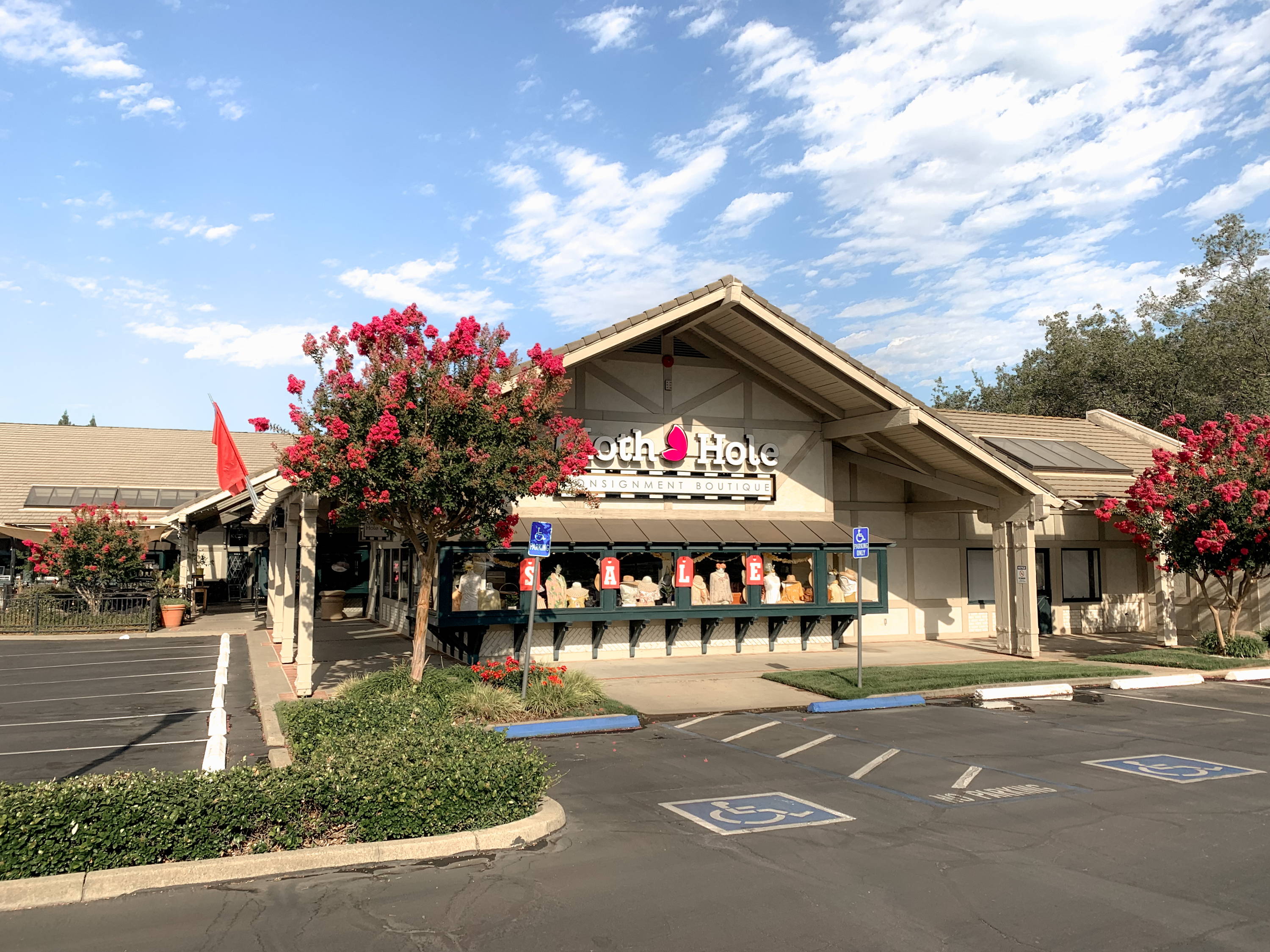 Moth Hole Consignment Boutique
Specializing in new and gently used ladies clothing, shoes, handbags & accessories.
We are the oldest consignment store in Sacramento, CA! What once started as a womens, childrens & furniture consignment store in Orangevale in the early to mid 70's, has blossomed into the beautiful new & gently used boutique that it is today.

Where is the name from?
It was named by the original owner because "Moths are attracted to fine clothing..." That said, I can guarantee we are FILLED with fine clothing, but not a moth in site ;)


While I started working at the Moth Hole at just 16 years old while attending Bella Vista High School (Class of 07'- whoop whoop!), little did I know then that I would one day own this gem of Fair Oaks. Soon after I married my high school sweetheart, we decided to purchase the Moth Hole.

With my Mom by my side every step of the way, and a team of incredible, creative, women I knew we could conquer anything. In the 8 short years under our ownership, we've relocated twice, tripled in size and expanded our online platform.
A legacy that I've carried on from the second owner, Rose, is "is to provide a one-of-a-kind shopping experience." These days, customer service in most retail establishments is growing dismal. When you shop with us, you can expect just the opposite. Here at the Moth Hole, we truly value our customers and hope that you value your experience in return. We do our best to greet every customer (many by name!), ask you about your day, start you a dressing room and give you honest advice when it comes to new pieces for your wardrobe. We want you to leave feeling more BEAUTIFUL, CONFIDENT & EXCITED about your new additions.

Since 2016, we've been continuously trying to put our 'own stamp' on this place. We've expanded the brands that we carry, anything from Ann Taylor and Anthropologie to Chanel and Louis Vuitton. We feel that ALL shapes and sizes should be included and we proudly carry sizes XXS-4X, petites included.

Most importantly, I wanted to create a place that you could easily shop with your mothers and grandmothers and ALL find things you love. Let's face it, Grandma's not going to find anything at Forever 21 ;)



Jan 2018 Sacramento Business Journal

https://www.bizjournals.com/sacramento/news/2018/01/17/as-national-retailers-close-stores-a-locally-owned.html

Oct 2021 Sac Bee

https://account.sacbee.com/paywall/subscriber-only?resume=255146892&intcid=ab_archive